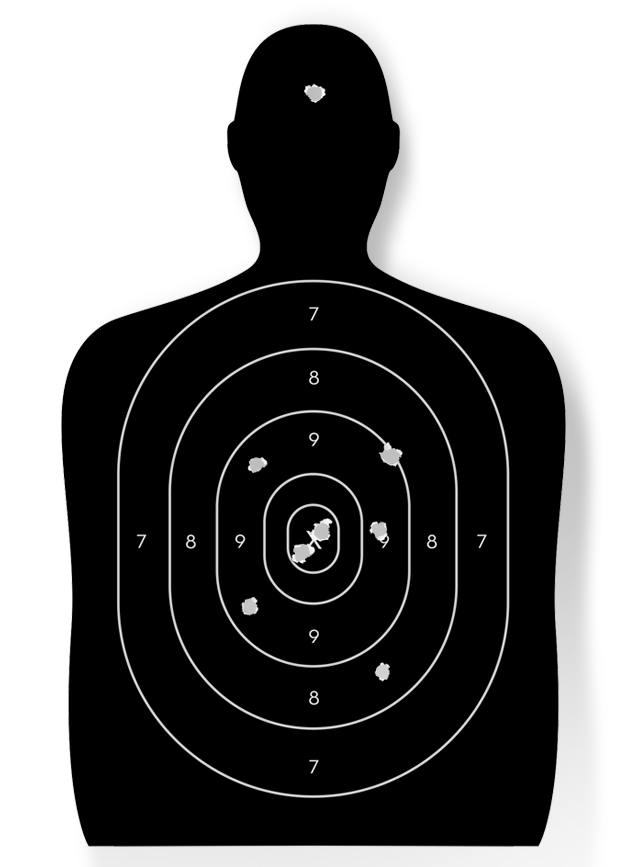 Firearm training is about safety, confidence, and practice. Learning and practicing the right techniques will be essential should the need arise for you to use your firearm.
Our many NRA courses will teach you the knowledge, skills, and abilities so you can be effective and safe in the use of your firearm. We also have advanced courses to teach you even more techniques like drawing from a holster and even force-on-force scenarios.
Check out the courses below. Or call to find the perfect firearm course for you.
Price:
Each Shooting Course: $300 + Tax.
Concealed Carry Course: $1,000 + Tax.
Both courses are taught via private or semi-private lessons.
NRA Basic Pistol Shooting Course
This course is intended for all adults regardless of previous shooting experience or NRA-affiliation. Some of the topics in the course include: gun safety rules, proper operation of revolvers and semi-automatic pistols, ammunition knowledge and selection, pistol selection and storage, shooting fundamentals, pistol inspection and maintenance, marksmanship, and shooting range safety. Additionally, students will complete live fire training and a nationally standardized shooting qualification while on the range with an NRA Certified Instructor.
NRA Personal Protection Inside The Home Course
We teach the basic knowledge, skills, and attitude essential for the safe and efficient use of a handgun for protection of self and family. This course includes classroom and range time. Students should expect to shoot approximately 100 rounds of ammunition. Students will learn basic defensive shooting skills, strategies for home safety and responding to a violent confrontation, firearms and the law, how to choose a handgun for self-defense, and continued opportunities for skill development.
NRA Personal Protection Outside The Home Course
We teach the knowledge, skills, and attitude essential for avoiding dangerous confrontations and for the safe, effective, and responsible use of a concealed pistol for self-defense outside the home. Students have the opportunity to attend this course using a quality, strong side hip holster covering the trigger, or a holster purse. The course is divided into two levels (basic and advanced). Level one offers the essential knowledge and skills in the classroom and at the range that must be mastered to carry, store, and use a firearm safely and effectively for personal protection outside the home. Level two is range training ONLY teaching more advanced shooting skills. Students should expect to shoot approximately 100 rounds of ammunition during level one and 100 rounds of ammunition in level two.